The
Writer's
Block
On this page you will find various links to articles online. The articles range from Music Reviews to Full-Length Interviews with various Musicians, Actors/Actresses, and other people within the Entertainment Industry.

There are also a few links to articles written for newspapers, just to give you a sample of our range.

What Does It All Boil Down To?

LIVE'N'LOUD is here to help the Entertainment Industry. Whether it's a band promoting their new album, an actor promoting their new movie or an author promoting his new book, etc., we provide a variety of services in addition to writing feature articles and reviews:
Press Kits
Press Releases
Bios
Scripts
Liner Notes
Copywriting
Screenplays/Teleplays
for CD covers, trays, & inserts and Cassette J-cards.

You can find out more about liner notes and layout designs in our

all for reasonable fees. All quotes are FREE~

For more information on our services, contact: LIVE'N'LOUD


Muzik Reviewz'N'Featurez
---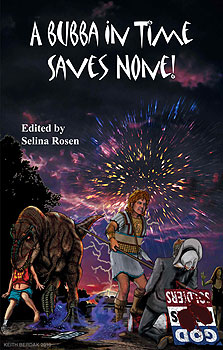 It's Bubbas vs. Zombies!
(only they're yuppie zombies so they are called Yumbies).
Great entertaining fun!
You can order your copy for $18.00 + $6.00 S/H for USA (Priority Mail)
E-Mail Ethan for shipping outside USA or different mail options.
This page contains links to great books and cool interviews and articles.

Journalist, Author, Screenwriter links

Although most do not consider comics to have journalistic value by some, comic books are still a great medium and sometimes the only thing that will get people to start reading.

If you like comics, Click Here and visit our new page.
Austin Examiner interview with author/journalist Ethan Nahté.
Cool Books to Order!
I Hate New Music: "The Classic Rock Manifesto" about Classic Rock and what went wrong (according to author Dave Thompson) with the Rock Music industry. Insightful, witty, crass.
Players: by Clay Reynolds - An exciting drama of murder, mobsters, and decadence!

Click on the cover or title for an interview with Clay Reynolds.
Depression Desperado: by Sid Underwood - A biographical look at the Gentleman Bandit, Ray Hamilton, who ran with Bonnie & Clyde til he got smart and went his own way to become Public Enemy #1!
Shadow Castle: by Marion Cockrell (1909-1999) - One of the best children's fantasy stories of all time! Expanded edition with new chapters originally edited out!
We Have To Escape: by Judit Makranczy A children's book explaining what it was like being from a war-torn country (Hungary in the author's case) and being able to escape and tell about it. Highly recommended for those parents trying to explain current events to their children. As you'll see when you link to this book, all the reviews so far have been 5-Stars.
Guardian of the Gods: by Mark Rodgers - Read about the dangerous behind-the-scenes world of music with Andre Augustine, former head of security and tour manager for such bands as RUN D.M.C., The Beastie Boys, KISS, Aerosmith, Bon Jovi, and other rap and rock bands.
Texas Indian Myths and Legends: by Jane Archer - A wonderful collection of myths and legends about the Caddo, Apache, Wichita, Comanche and Alabama-Coushatta.
Cold In The Light: by Charles Gramlich - His debut novel is a great horror/suspense thriller that takes place in the Ozark Mountains. Meet Earth's other native humanoids...the Whoun!

This page has been visited
times.

Find books about your favorite entertainer here: