Related Links
Michael Harris' web site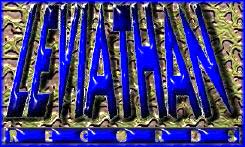 David T. Chastain's web site

Includes more albums and info on Harris, Chastain, Joe Stump, CJSS, and many more great guitarists.
Michael Harris
Looking for an amazing guitarist that can shred till your ears bleed? Check out Michael Harris! Whether it's Harris' instrumental eponymous solo albums, his powerful & heavy Michael Harris Project, the heavy pop rock of Arch Rival, or his work with Guitar God David T. Chastain, you're sure to find something you like with Harris' playing. Believe me, to get on Chastain's Leviathan Records and to play on the same stage with the man takes a ton of talent...and Harris and his various projects have that talent.
Available Muzik!!!
Michael Harris: Defense Mechanizmx
Michael Harris: Distorted Views
Michael Harris: Ego Decimation Profile

This page has been visited
times.